Past President Scholarship Dinner
November 16th, 2017 6pm Start Time
RiverWorks
359 Ganson St, Buffalo NY 14203
$50 Per Guest
Past Presidents Free
For Reservations Contact - Colleen Oconnell
​colleen.oconnell01@gmail.com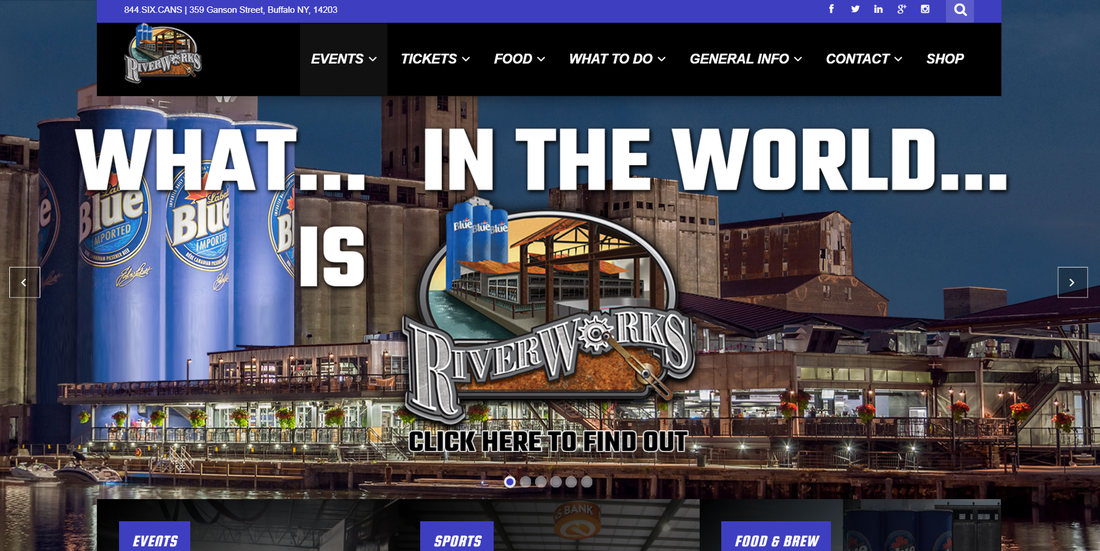 Presentation by
LTC Czekanski

"Overview of the U.S. Army Corps of Engineers with specific focus on the missions and local projects of the Buffalo District, and insight into organizational leadership techniques and challenges."
​

---
Board Meeting
Monday, November 13th, 2017
6:30 pm Ways and Means Meeting
7:15 pm Board Meeting

Location: Furnas Hall,
UB North Campus - Room 206
​
Parking: FREE PARKING after 3 pm

---
| | |
| --- | --- |
| ESB Schedule | Thanks to our Sponsoring Partners |
---
The Engineering Society of Buffalo, Inc.


---
About us
The Engineering Society of Buffalo, Inc. (ESB) was founded in 1894 when a civil engineer, George R. Sikes, formed a "Society of Engineers" in the committee room of the common council of the City of Buffalo. ESB was incorporated in 1920 and, in more recent years, was declared as a non-for-profit Section 501(c)(3) organization. Contributions to the society are tax deductible. ESB's primary goals are the professional development of engineers in Western New York, providing scholarships to academically qualified graduating high school seniors majoring in engineering, and promoting the interests of its corporate partners. ESB provides the following to the engineering community:
Individual Benefits
Monthly tours, talks, technical, and social meetings
Monthly newsletter
Fundraising for scholarship awards and other non-profit activities
Review courses for Engineer-in-Training (EIT) Exam
Review Courses for Professional Engineering (PE) Exam
Three annual scholarship opportunities to engineering majors at SUNY Buffalo or Buffalo State
Annual Scholarship Run
Networking and future employment opportunities
Communication with local and out-of-town engineering societies
Joint meetings with other technical and engineering groups
Satisfaction in helping give back to the engineering community
Corporate Benefits
Hyperlink on ESB Website
Opportunities to showcase your equipment, products and services
Advertising in newsletter and on website
Potential business contacts
Leadership training opportunities for staff
Targeted listing of employment opportunities to qualified individuals
Satisfaction in helping give back to the engineering community

Corporate Partners


ESB is proud to partner with corporate leaders to foster engineering professionalism in Western New York. These partners, through their membership with ESB, demonstrate a commitment to engineering professionalism. We thank our partners for their participation and ask that you give them every consideration.


An-Cor Industrial Plastics, Inc.
Angevine Acoustical Consultants, Inc.
A.P. Technical Search
Barron and Associates, PC
D.R. Chamberlain Corporation
Earth Dimensions, Inc.
Eberl Iron Works, Inc
EnSol, Inc.
Frey Electric Construction Co., Inc.
Golder Associates
GZA GeoEnvironmental
Hatch Mott MacDonald





IMA Life
Kistner Concrete Products, Inc.
M.I.S. of America, Inc.
Parson Brinckerhoff
Prince Rubber & Plastics Co., Inc.
RJR Engineering, P.C.
Se-Mar Electric Company, Inc.
SJB Services, Inc.
TMP Tchnologies
T.Y. Lin International
Trautman Associates
University of Buffalo - School of Engineering
Weydman Electric